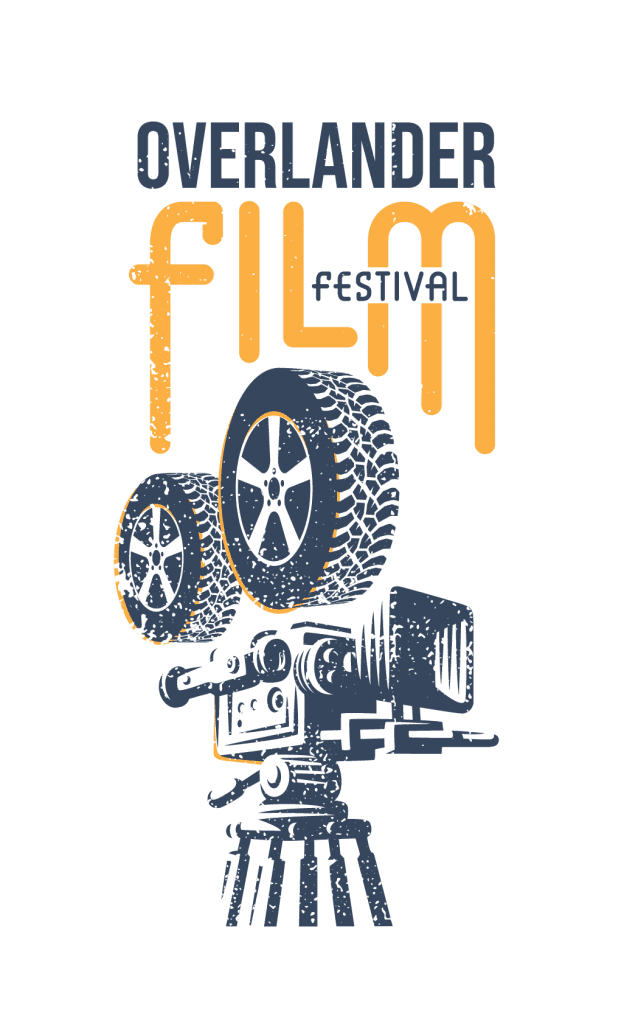 May the best story Win
create. enter. celebratE

!
September 19, 2020
you're invited to The First Annual
Overlander Film Festival
Presented by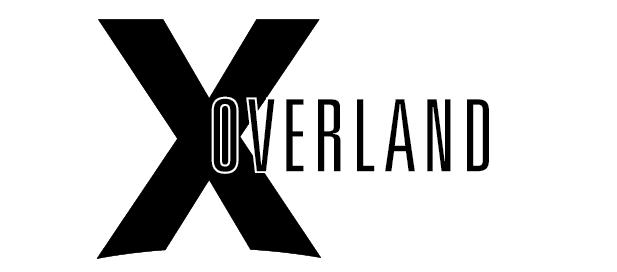 Expedition Overland is proud to present a worldwide film competition showcasing your overland-style adventures!
From the weekend warrior to the epic trip seeker to Baja or beyond, the Overlander Film Festival is dedicated to filmmakers who want to inspire, educate, and entertain the overland community and lifestyle!
We want YOU to join in the fun, whether you're a filmmaker or a spectator. The more the merrier!
How can you be a part of the Overlander Film Festival?
• Create and submit your film (all abilities welcome!) by August 31, 2020.
• Gather your crew (safely of course) and watch the show on September 19, 2020. Read on for more details.
May the best story win!
The event
September 19, 2020 at 5:00 pm (PST)
This is a night you won't want to miss. Two ways to attend:
1) Watch the winning films (and a few other surprises) online by purchasing a ticket
2) Attend an in-person watch party in your area (where available; more information coming soon).
Either way, you'll be banded together with other adventure enthusiasts to celebrate stories of epic exploration!
---
here's a peek at the night's ONLINE programming:
• Live kick-off with the Crofts
• XOverland's 10-year anniversary video
• The Great Walthall Family Adventure SOLO premiere (see it before it gets released anywhere else!)
• Overlander Film Fest winning films
Call your friends and corral your family, pop the corn, pour the drinks. Sit back and enjoy the show.
Prizes will be awarded in these Categories (and maybe more!)
Best Long film
(5-12 minutes)
Best Short film
(3-5 minutes)
Best Junior film
(17 and under)
Grand Prize: Best Overall Story
Thank you to our amazing sponsors!

Epic vehicle prize package to be announced soon (trust us, it's amazing!)
Bragging rights (of course)
Your video featured on XOverland's YouTube channel
Your video featured during the live online festival
Custom trophy
Full Synthetic Motor Oil Change with Pennzoil or Shell Rotella
---
Prize Package for best in each category
Your video featured on XOverland's YouTube channel
Your video featured during the live online festival
Custom trophy
Full Synthetic Motor Oil Change with Pennzoil or Shell Rotella
---
Runner Up
Your video featured on XOverland's YouTube channel
Full Synthetic Motor Oil Change with Pennzoil or Shell Rotella
$50 XOverland Store gift card
meet the Judges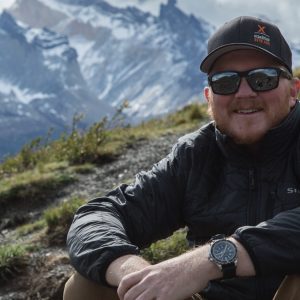 Clay Croft
Clay, currently residing in beautiful Bozeman, Montana, has been making movies for 17 years.
Travel has been an integral part of his filmmaking life since the beginning. It has enabled him to participate in projects and expeditions around the globe, including Russia's Road of Bones, the Pan American Highway (in its entirety), and the first-ever South to North crossing of the Greenland ice sheet.
Clay, along with his wife Rachelle, currently owns and operates Expedition Overland. His love for daring adventure runs deep. When he is not producing content, you can find him wrestling with his three boys, hunting in the mountains, or trying to keep his powered paraglider from crashing.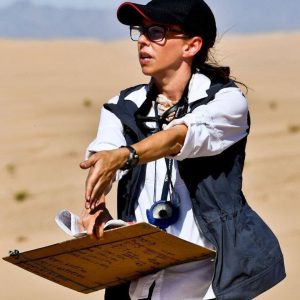 Rebecca Donaghe
Rebecca has been a filmmaker in film, television, and advertising for more than 20 years, producing on location in Europe, North, Central, and South America in live-action, documentary, animation, stunts, aerial, automotive, sports and extreme adventure.
Her award-winning productions have been selected for the Tribeca Film Festival, Sundance Institute, and the MoMA's permanent collection.
Rebecca's endurance adventures include sailing the coast of California, Adriatic Sea and Sea of Cortez, hiking the Andes and Pyrenees, riding a 50cc mini moto across Morocco while navigating the Sahara desert in the 10-day off-road Gazelle Rally.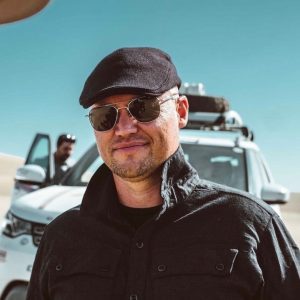 Scott Brady
Scott is an adventure driver and consultant who has worked on various specialty-vehicle projects for auto manufacturers, aftermarket companies, and television producers such as Top Gear.
He is a passionate photographer and writer with international credits, the only American to have won the esteemed Outback Challenge, Morocco, and a Tread Lightly Master Trainer.
During the past decade, business ventures include the Overland Society, Expeditions West, Expedition Portal, and Overland Journal. He has traveled through more than 60 countries and across every continent. His most current project, Expeditions 7, is a round-the-world overland odyssey in two 78 Series Toyota Land Cruisers.
Ready to jump in?
Submit a film! (The best story wins)
DEADLINE: Submit your finished film by August 31, 2020
Choose your format: long-form (5-12 minutes) or short-form (3-5 minutes)
Winning submissions will be premiered at the first annual Overlander Film Festival and featured on XOverland's YouTube channel
Must be family-friendly content and assembled in 2020
Must be shot in at least 1080p
$35/submission, 1 entry per category is allowed
Click the button for more details!
Watch the EVENT on September 19!
Choose your ticket option:
Bone Stock Ticket | $39
Digital pass to stream and watch all of the winning films AND exclusive bonus films the night of the event (content will be available 24 hours after the event)
Digital swag to ensure a fun event for the whole family (includes recipes, tips to help you host a fun show, and even something for the kids!)
Exclusive coupon codes provided by event sponsors
Upfitted Ticket | $49
Take your viewing experience to the hills!
Includes everything in the Bone Stock Package, plus: Download films​ in advance​ so you can watch from a remote location at your convenience
VIP Package Ticket | $149 (limited quantity) – SOLD OUT
Includes everything in the Upfitted Package, plus:

Live group video call with the Crofts! (small group size for guaranteed interaction)
Swag box (full of awesomeness) delivered to your door

Limited quantities; sorry, VIP is available in the US and Canada only